Help & Support
Videos
Uploading
Technical
Troubleshooting
Agents
Account
Uploading video
Getting your video on Zoovio is a simple and straight-forward process. The first step is making sure your video is in a supported format. Please see our list of supported file formats before uploading your video.
Once logged into your account, go to the Upload menu and click Video: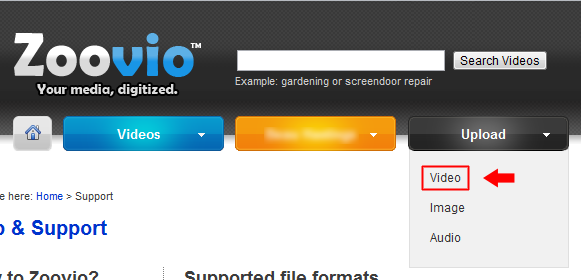 Entering details about your video
This brings you to the page where you enter in the information for your video: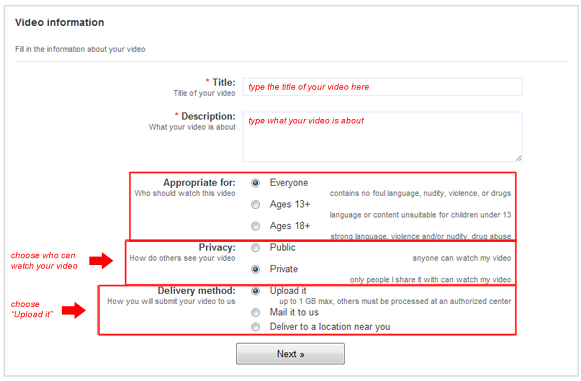 After entering the information click the Next button
Selecting your video file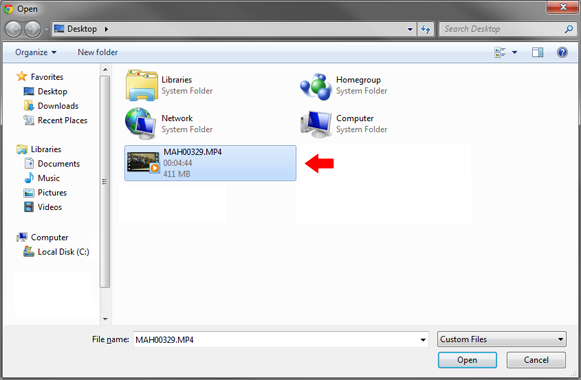 Submit video
Now click Upload and wait for the video to finish uploading.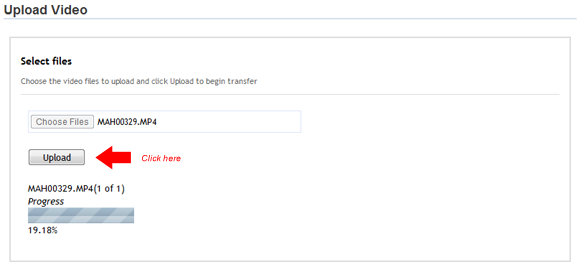 You're done!
After the upload is complete we will begin to process your video. That's it!